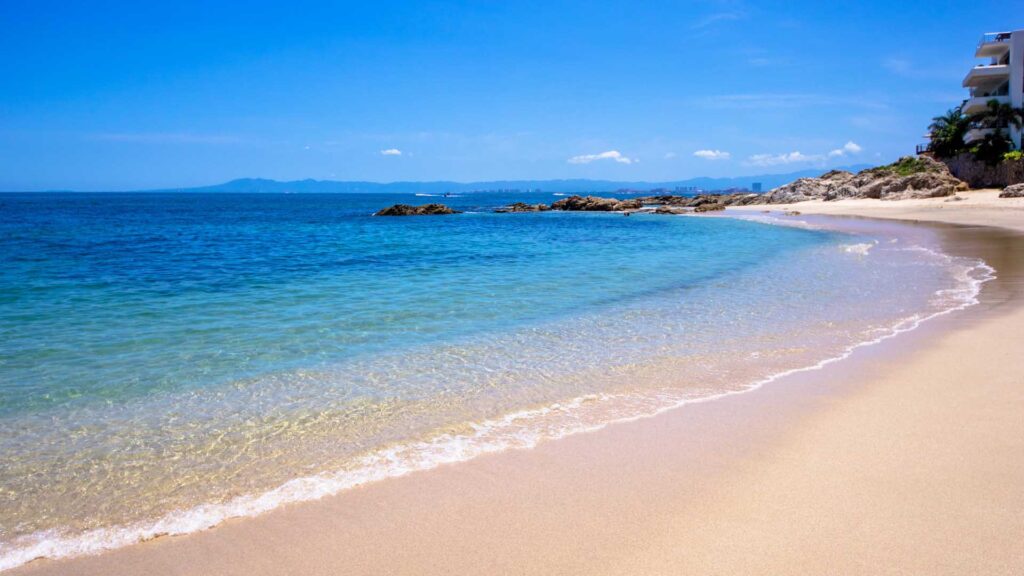 I have to say, we all had a few tears in our eyes when it was time to say Goodbye.
Good morning Harry. I just wanted to Thank you for sharing your beautiful home with us last week. I can't say enough good things about it. It was absolutely perfect! Most of all, the staff! Every single one of them were SO unbelievably accommodating, professional, personal, talented, loving, sweet, fun and completely devoted to their jobs. They all went a step beyond and made each of us feel so special. We ate our way through the week….I mean that FOOD!! Good Grief! It was like artwork and tasted even better!!! I have to say, we all had a few tears in our eyes when it was time to say "Goodbye". I hope to make it back there with my own family once the Grandchildren get a little older.
I have already recommended your home to my friend, who will be reaching out to you soon to book her vacation. I will continue to spread the word about just how fabulous your home is for a fantastic vacation!
Submitted: February 2023
Highest recommendation possible!!!
Fantastic location home and staff. We all felt so spoiled!

We took our family of 11 to Casa Villa Verde. What a beautiful villa! We stayed for 9 days and all of us were so grateful for staying in such a beautiful place.
Filli the bartender never let our glasses get dry. What a great guy. The chef Wong was so good, the food was excellent and so much!
The pastries cook was fabulous. She made a carrot cake for Joe's birthday. Dessert every night (yummy).
Our room were cleaned every day.
I'm sure we will be back.
Submitted: June 2022
We had an amazing week at Casa Villa Verde!

The house was beautiful and comfortable. The common space was perfect to enjoy our family time. The house staff is what made the stay exceptional. Fili was such a pleasure and so attentive to everyone's needs. Lupita's meals were on point and she exceeded our expectations on all of our requests. Anaí made the best flan we've ever had, this was confirmed by at least 5 family members! The cleaning staff was great. What we enjoyed most was the pool-like ocean where we could float for hours. We all loved the orange and blue striped floaties.
Submitted: August 2022
The old Mexico charm of the home is beyond comparison

Thank you again for letting us stay at your beautiful home. This was our third time at Villa Verde and your entire staff was outstanding from the moment we arrived until the moment we left. We could not recommend them more highly. The old Mexico charm of the home is beyond comparison, not to mention the perfect location.A six-star rating would be in order.
Submitted: May 2022
This house was perfect for our family vacation!

This house was perfect for our family vacation. It is a beautiful spot right on the beach with incredible views of the bay and mountains. We loved the old world feel of the house and palapa and how open and spacious it was, yet bedrooms felt private. We walked to town every day on a trail along the beach and the house was well situated for that. The staff were wonderful: Fili the bartender was great and would meet our kids with strawberry smoothies as they came out of the ocean, Chef Juan cooked excellent and creative meals for us, Anai made my daughter an incredible tres leches cake for her birthday, Veronica kept the house spotless and Patricia the concierge was always accessible. They all made the trip so special and even decorated for my daughter's 11th birthday. Finally owner Harry was easy to work with and helped us with great recommendations. We miss the house already and will be back next year.
Submitted: January 2022
We had the most amazing time for our 40th anniversary!

The staff was so great. The Chef makes the most wonderful food, and Fily is the margarita king. I HIGHLY recommend this place.
Submitted: October 2021
We are besotted with Casa Villa Verde!

I'm not able to put into words what we have been experience here at Casa Villa Verde, but your vision and this place married together have created something quite extraordinary for us. I imagine you must receive messages like this all of the time, and yet cannot but tell you how grateful we are to have been able to share together the beauty and wonder of this place for a precious week.
We will be in touch about a booking next year shortly. Thank you again. We are besotted with Villa Verde. Muchas muchas gracias.
Submitted: January 2022
The staff was amazing, meals were outstanding, the service, the home, everything far exceeded our expectations!!

Harry I just wanted to say thank you for sharing your absolutely amazing and beautiful home with us! We had the best time and experience we have ever had while in Mexico!! We can't wait to return!
Submitted: August 2021

We can't say enough about the staff. They were wonderful and went out of their way to make sure we were pampered.

We are a family of 7 (6 adults and one 8-year old grandson). We recently spent a week at Casa Villa Verde in Puerto Vallarta, Mexico. The house is about a 30-minute drive from the airport. Patricia, our concierge for the house arranged a very nice van to pick us up from the airport and transport us to the house. The cost was $80 US dollars. The house is very spacious, and has 6 bedrooms, only 4 of which we used. The staff is wonderful. Juan is the chef and he has 28 years of experience in the restaurant business, and has been with Casa Villa Verde for 7 years. We arranged for Juan to prepare breakfast and dinner for us, and the pastry chef (who made us wonderful desserts like carrot cake, bananas foster, and others) prepared light lunches for us – we just told them what we wanted. The food was delicious. The fresh fish was a real treat for those of us who live in Utah where fresh salt water fish is pretty hard to come by. We met with Juan every day to plan the next day's meals, and paid him daily, after which he would shop for the food for the next day. For a family of 7, with 3 meals a day, the cost probably averaged about $250 per day, and that included all of the alcohol. We thought the cost was very reasonable.
Patricia organized a snorkeling tour on a private sailboat one day, and an extreme dolphin adventure on one of our other days. Snorkeling during the rainy season is sort of hit or miss, as the rain showers hit almost every day, not at the beach, but rather up in the mountains, where silt is washed down into the ocean, making the water not all that clear. The dolphin adventure was really terrific. Patricia handles everything – you just pay her and don't worry.
A couple of notes about the house. We (grandparents) used the master. It is on the top floor. It is quite nice and very spacious. The master bath is huge with lots of storage. One thing to note – the bedroom area is air conditioned, but the master bath is not – it is open air, and can get warm and sticky in the humid rainy season. All of the other bedrooms are air conditioned and have ensuite bathrooms, so they are all nice and cool! The rest of the house is open air. Also, the dining area (two floors down) is also open air as is the kitchen. There are two portable fans and we would set them up facing the large dining table (there are two so big groups are not a problem) to have some air circulating. The pool is on the main level just outside of the dining/living area. It is not huge, but certainly adequate for our group of 7. The first day we were there the pool temp was probably in the low 90's and a bit too warm, but the pool service comes every other day, and we had them lower the temp to the mid-80's so it was a bit more refreshing, but you could still stay in for a long time. There are stairs leading down to a door that exits right out onto the beach. The beach is in a sheltered cove so no worries about being swept away by big waves or anything. The sand is nice and there are rocks but they are easy to avoid. The beach is public, not private, but the house if far enough away from the center of town that it feels almost like a private beach. There were never very many people there. The water temp in July was likely around 85 or so. You can walk to town from the house, but it is a pretty good hike – 1.5 miles or so either by road or on the beach. We recommend walking 100 yards to the top of the hill where the main road is and getting a taxi. The flat rate from the house to the romantic district is 85 pesos.
Fili was the bartender and he would generally arrive at the house around 11 in the morning, start asking us what we would like to drink, and he helped get things set up for lunch. He makes very nice drinks and is very personable. Fili would normally stay until well after dinner and leave the house around 8:30 or 9:00 PM. We would highly recommend Casa Villa Verde to anybody. We had a wonderful time.
Submitted: July 2021
We Give it a Full 5 Golden Stars!
We just returned from our second stay at your magnificent home in Puerto Vallarta, Casa Villa Verde. Our first stay was in last August, and the fact that we returned so soon speaks volumes about the experience.
The home has a perfect old Mexico feel to it and the open living/dining concept on the same level as the swimming pool is unlike anywhere else we've stayed in PV. The beachfront location within walking distance to Zona Romantica is amazing.
But mostly, the staff is beyond comparison. They take care of you from morning to night and never cease to amaze with their service and friendliness. As one guest put it, "They are like family". Feli is a top notch bartender who knows what you want to drink before you do. Juan is a world class chef you'd expect to find at a 5 star restaurant. Anahi made outstanding desserts daily and Veronica did an excellent job of taking care of our rooms without ever intruding. Patricia helped immensely with transportation, shopping locations, our diving trip and getting our pre-flight COVID tests handled in-house. In short – we'll be back! Submitted: July 2021
Loved our stay and already daydreaming of our next visit!
My family and my brothers family, a total of 10 people, spent six nights and seven days at the Villa. Our expectations were low because we know that marketing photos might look better than the real deal.The villa far exceeded our expectations. It was perfectly laid out, with 6 bedrooms, and a large pool deck, where we spent most of our time each day.The villa was very clean and tidy and was built with Mexican charm. The beach is only a set of stairs away. The service from Juan, our chef, and Philibert, our bartender and property manager, Vanessa and Veronica, was over the top excellent. Great food every morning, afternoon and dinner, and our glass was never empty. Wonderful, cheerful, humans. Submitted: March 2021
Casa Villa Verde, Simply the best in every way!

Our family was very lucky to spend nine nights at this gorgeous Conchas Chinas Villa in November.
The beach at the Villa is right at your doorstep, the pool was a perfect size and heated to a comfortable temperature, so you always had these two options to enjoy the water, weather and views. It is such a gorgeous coastline and beach, and we experienced beautiful sunsets every evening from the main level. On four different nights, we saw fireworks from the deck as well, which was a fun surprise!
The Villa is enormous, the bedrooms are large, with excellent working air conditioners, and super comfortable beds. The Wi-Fi signal was strong too. The Villa is simply gorgeous, the location is terrific and it's beautifully run by Rita and staff.
Speaking of the staff…The six of us all felt so well taken care of by the staff, and we ate some of the most delicious, traditional Mexican foods prepared by Chef Juan and beautiful desserts by pastry chef, Anahi. The houseman, Fili, was a real treat, keeping us well served, entertained and anticipating our needs beautifully. Veronica, the maid, always kept things neat and tidy and was helpful to us as well. Rita the house manager/concierge, is super welcoming and glad to help with any concerns one might have: Including scheduling any activities, reservations and taxi contacts. We just didn't want to leave. Hopefully, we will be back at the Villa again soon. Submitted: November 2020
Send us an email, give us a call at +1-208-340-3402 (mobile), or send a message to inquire about a reservation. Let's make it happen.